Invosys Group sign off third year of Réncái's employee engagement programme
The Rugby League World Cup score ENGAGED in back to back Réncái surveys
Réncái begin supporting London based Insurer, Regis Mutual Management, to develop employee engagement strategy
Lucion Services use Réncái employee engagement surveys to gather employee feedback during lockdown
Conexus employee engagement programme start date confirmed for July 2020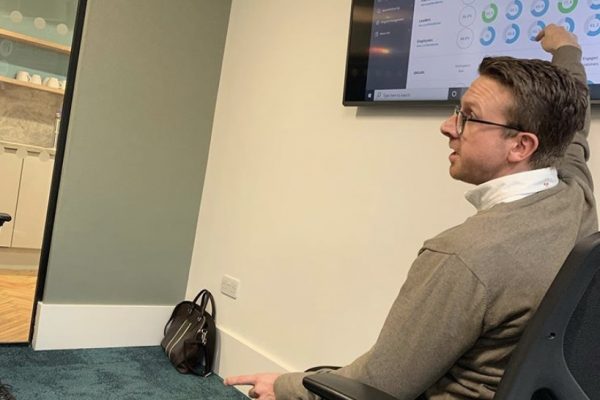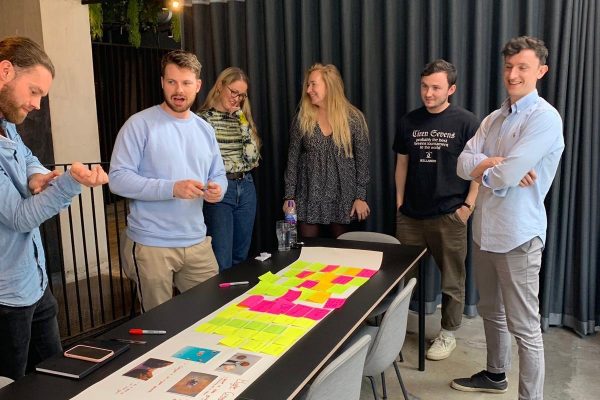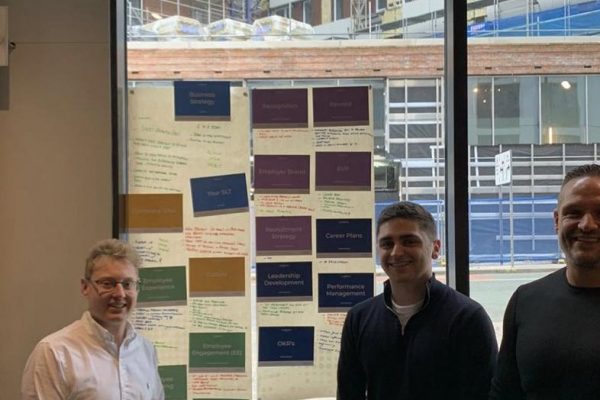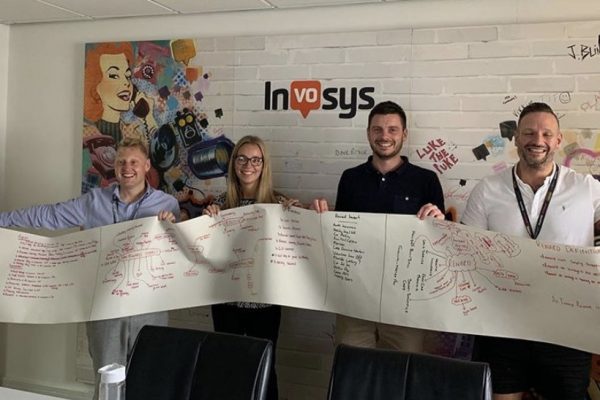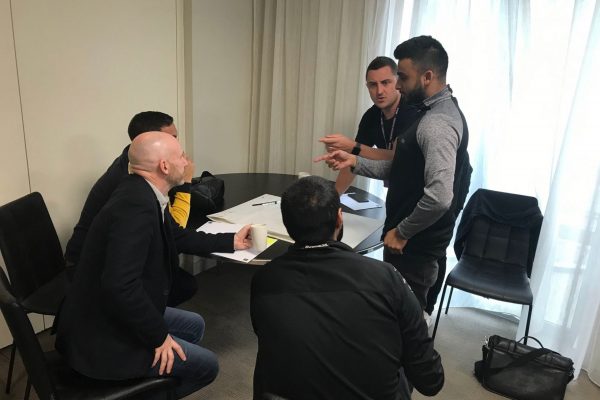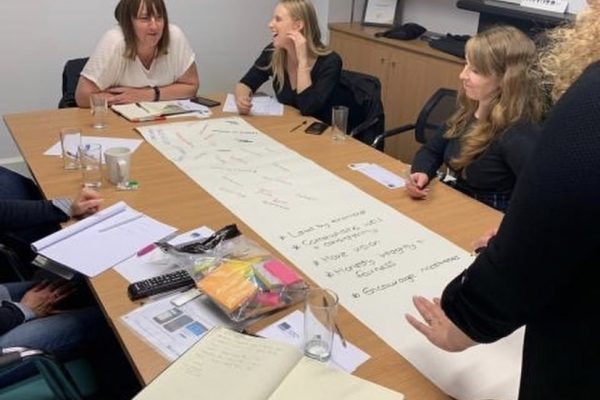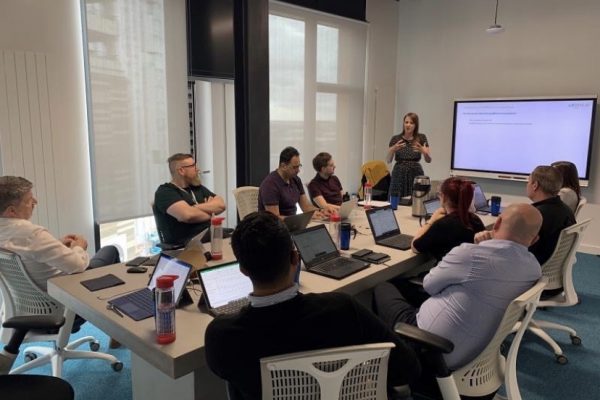 Employee Engagement 
Here's an insight into the business that we've worked with to develop engaged and high performing teams.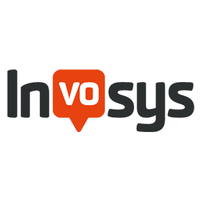 Invosys Group
Telecommunications
We've been partnering with Invosys' Chief People Officer, Dan, since the start of 2018. Having just entered the third year of our employee engagement programme, we're now also supporting to develop managers across the business, as well as the senior leadership team. Through the combined efforts of Dan and James from Invosys and Harry & Matt from our team, we we're able to save £94,465.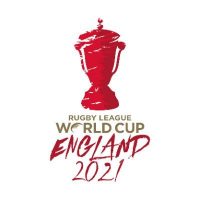 Rugby League World Cup 2021
Sport
We're delighted to be supporting an incredibly exciting and fast growth business in The Rugby League World Cup 2021.Our aim is to ensure the internal team are engaged, motivated and performing to the best of their ability in the run up to the tournament. Having scored ENGAGED company status on their first two surveys, the team are on course to deliver a great tournament.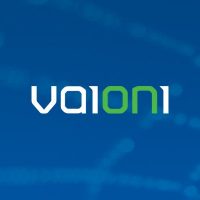 Vaioni
Internet
Our relationship with Vaioni started at the same time that they received a 5 million pound investment. This has made for a very important and sometimes challenging project to date. Vaioni has received support to engage employees, develop their leaders and managers, develop their employee value proposition and employer brand and redesign their performance process.
Clients that we have supported to engage their teams
Leadership Development & Coaching 
Here's some of the clients that we have supported to develop senior leaders, mangers and identify leaders of the future.

Nowell Meller
Legal Services
Our relationship with Nowell Meller began in 2019, as our Managing Director, Matt, delivered a series of Coaching sessions to the firms three Directors. Following on from positive feedback Nowell Meller then retained our services and we supported them to develop their People Strategy including: Values, Recruitment and more.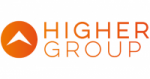 Higher Group
Recruitment
We began working with Higher Group in 2019, initially providing Coaching support to the fast growth business' Leadership team. Next, we delivered a session to help Higher Group to define a brand new company purpose, values and behaviours. Then in 2020 we helped to implement a performance and evaluation model.

ANS
IT
We worked with ANS to deliver a series of interactive Management Development sessions as part of their Managers month. We partnered with over 40 Managers to develop their competence in a number of areas.
Clients that we have supported to develop senior leaders and managers
People Strategy & HR Transformation 
Over the last 7 years we've worked with a diverse range of clients to develop their people strategy and in some cases transform their HR processes. Learn more below. 

British Council
Not for Profit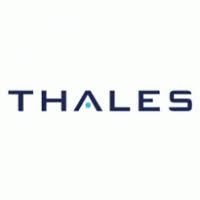 Thales
Aerospace, Defence, Transport and Security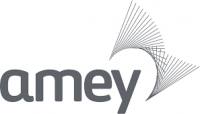 Amey
Rail, Construction, Transport, Utilities
Clients that we have supported to develop their People Strategy and Transform HR
References
Here's some of the great references that we've received over the last couple of years.
""As part of our commitment to support and professionally develop all teammates working for RLWC2021 we were introduced to Rencai Group, who specialise in Leadership Development and developing Employee Engagement.The Rencai team created an easy to launch programme and have provided ongoing advisory support to help make quick effective decisions on how we can improve as an employer. I'd thoroughly recommend Rencai to any leadership team looking to improve engagement and performance."

Stephen Brown

Chief Operations Officer
Rugby League World Cup 2021
""Matt and Harry have been instrumental in assisting me, in developing and implementing company culture in a very fast changing environment. He's helped me understand the challenges we face as an organisation and as a People Department. Its not just a case of giving us software. Its a fully guided process, both before, during and after the employee surveys go out.

On a personal note, the help and assistance Matt and Harry have given me has helped me in some of the biggest challenges we have ever faced as a business, whilst preserving my sanity.

I can't recommend Matt, Harry and the Rencai team enough to anyone that cares about employee engagement (which should be pretty much everyone, as it affects the bottom line."

Dan Fish

Chief People Officer
Invosys Group
""We have been working with Rencai for around 9 months. We signed up to their Engagement Programme thinking they would support us through a series of Engagement surveys and help provide some focus to our People Strategy but the truth is they have supported us in so many other areas that I don't know how I could have performed my role without them. In particular Harry who I treat as a sound board and a colleague. His business experience coupled with his natural intuition has made him a value support mechanism for me in a stand alone HR Manager role. He encourages me to think outside the HR box and has helped me to develop our Employee Value Proposition, Employer brand as well as focusing on our internal culture. I am hopeful that we can continue working with Rencai beyond the 12 month Engagement Programme."

Anna Mosley

HR Manager
Vaioni Group
""We engaged with Matt in late 2018, at the time our business was in the process of going through a significant change programme both structurally and culturally and my biggest fear at the time was not bringing our people on the journey in the right way. Not only do all employees feel engaged with the journey, as a leader I get real satisfaction from seeing the energy and passion people have for the business. We have been able to tangibly develop our purpose, values and mission statement and ensure that they have been built from ground up. We have improved all areas of employee engagement and seen real results in terms of commercial wins."

Adam Wagster

Managing Director
Uniting Ambition
""We have worked with Rencai for the last 8 months on our people strategy at Invosys. I can honestly say that the work they have done has been instrumental in us creating a strong culture across the Group. We have used the engagement programme developed by Rencai to gain an understanding of how our staff feel, and what they would like to see at the organisation. This has enabled us to create an environment where staff are happy. One of the biggest issue's organisations have is retaining their best staff. Using Rencai can only enhance your chances of doing so. I can't talk highly enough of the level of service they have provided."

James Kilby

HR Assistant
""Very early on in the conversations we had with Matt and Beth we knew we wanted to work with Rencai. We provided Rencai with as much information as possible which enabled them to design a bespoke leadership development workshop specifically for our business. The workshop was a breath of fresh air, no powerpoints and no presentation to the group. It was all about facilitation of activities and conversations designed around our objectives which made it a much more natural, comfortable training environment. Overall we were really happy with the solution Rencai provided. It was well designed, well delivered and they were a pleasure to deal with throughout."

Katy Rawlinson

People Development Specialist
ANS Group
""It was a pleasure to work with Rencai on developing an ANS bespoke leadership development workshop for over 40 of our management team. When creating the solution we felt Matt and Beth truly got to know ANS and our culture which shined through the content and session delivery.

The workshops were interactive and engaging and provided key take aways for the managers involved.

Overall a great success in achieving our objectives for the ANS management programme."

Sheryl Godwin-Jonnes

People Development Specialist
ANS Group
""They are a great team who are brilliant to work with and go the extra mile to help their clients build sustainable changes and improvements. Their approach with building long-term partnerships is refreshing and helps differentiate them."

Julian Thornley

Global People Experience Director
""The flexibility provided by Rencai ensured that RS were able to explore two different options and find the most suitable solution. Although this was the first time working together, the service provided by the Rencai team was positive. During the sales process other organisations have historically appeared to be more focused on generating revenue than caring for the custom however, this was not the case with Rencai. I would recommend Rencai to my network and I have already introduced the team to a colleague internally at RS."

Mike Claxton

VP Group People Systems
""All of the Rencai team members we partnered with were professional and well informed our needs a customer, which is often not the case. They also gained the right balance between speaking and gathering information to support excellent service"

Gayle Williamson

Assistant HR Business Partner
""Working with Rencai was a very positive experience, we felt like we had an embedded level of support which was unusual and inevitably very helpful. Felt Rencai delivered a perfect service we were very happy with. Rencai took the time to listen to and understand our needs, providing credible team members that could deliver the project from the outset."

Emma Chilton

Head of Reward & Management Information
""I'm very happy with the service that Réncái has provided us. They offer us a wide choice of advisory support and consultants with appropriate expertise, experience and price point to match. Importantly their unique structured approach to needs evaluation, effective consultant selection, and their presentation of this key information to ourselves made our selection process easier and more efficient.""

Chris Pannel

Head of Global People Systems
Interested to learn more about how Réncái could help?